Heat resistant protection from Instant Burns
Protect your fingers while styling your hair with curling irons and curling wands and other heat producing beauty tools with a comfortable and protective Heat Resistant Glove.

This glove is made of high quality cotton with fibers that insulate from heat and made specifically for high temperature resistance.
They are crafted with a universal fit and stretch to fit any hand. The Heat Resistant Glove for Hair Styling Tools are lightweight and soft to wear. Machine wash as needed so you are always ready to go when styling your hair.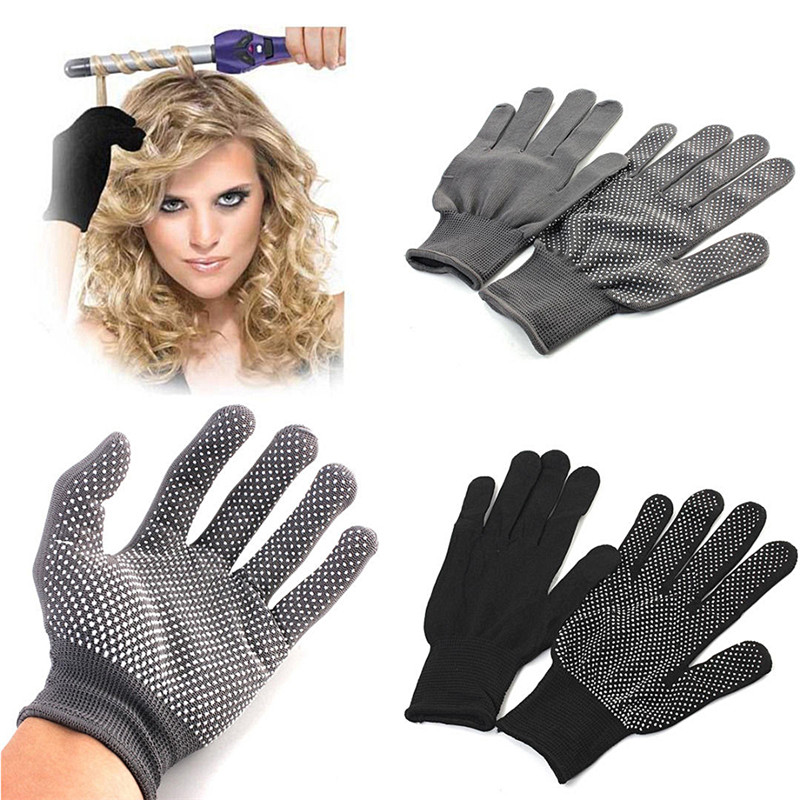 What are the Features and Benefits of the Heat Resistant Glove ?
Insulating fabric to prevent burns.
Universal fit.
Cotton fabric with heat resistant fibers.
Machine washable.

Specifications: 
Color: Grey and Black
Size : 21cm/8in
Material: Polyester
Extremely high demand: expect 2-4 weeks for it to arrive (to be safe). Easy 30 day returns